Forbes: Private Equity Leadership Lessons Part 2: Why CEO Evaluations Go Astray
Originally published in Forbes.com.
In our previous article on private equity leadership, we identified the three key leadership skills required of successful PE-backed CEOs:
• The ability to think both strategically and systemically
• The ability to build executive leadership team alignment and commitment to the strategy
• The ability to develop executive leaders who need new skills or knowledge to execute a key part of the strategy
Here in part two of the series, we'll discuss the seven questions Private Equity leaders should ask to determine if a CEO or potential CEO has what it takes.
When a PE firm invests in or acquires a company, the incumbent CEO is often the founder. He or she had the big idea and the entrepreneurial instincts to build the company up to the point where a PE firm believed it had the potential to grow further. Typically, founders are charismatic and accustomed to total control. However, when a PE firm enters the picture, a business and its workforce become bigger and more complex. And answering to the PE firm's management – answering to anyone – can be a new and uncomfortable experience.
According to a Harvard Business Review study by Noam Wasserman, four out of five entrepreneurs are forced out of the CEO job and are "shocked when investors insist they relinquish control."
But founders tend to be impressive, and the recruiting firms hired to find and vet CEOs are often justifiably impressed. Removing a founder also frequently means upsetting the people who have grown close to him or her as the business struggled to establish itself.
That's why the recruiters' default is often to keep founders in the CEO role even when it is apparent that they have neither the disposition nor the skills to function effectively in a larger, more complex enterprise. When a PE firm instructs its recruiter to find a new CEO, the recruiter can be tempted to not prolong the search. This can lead to a rush to judgment and a bad decision.
So how do PE firms ensure their CEOs have deep skills in the three key areas mentioned above? How can they determine whether the CEO of a firm they just purchased has them?
Over the past 30 years of developing executive leaders, we have found the best PE firms review CEOs or CEO candidates along seven lines of inquiry:
1. Exploring key accomplishments. See if accomplishments illustrate strong strategic thinking, and note whether the candidate mentions the role others have played. (This will weed out narcissists and those who undervalue teamwork.)
2. Asking how they managed high complexity. Some CEO jobs at PE-owned firms are less complex than others — for example, when the investor or portfolio manager is driving the strategy, and the CEO is essentially asked to execute it. If the CEO job is more complex, candidates must be asked how they deal with such complexities as changes in strategy, multiple product lines, and acquisitions that need to be integrated.
3. Asking for solutions to tangible, hypothetical problems. Does the candidate respond quickly with a solution? If so, that's a bad sign. It's better if the candidate probes the problem by asking questions.
4. Listening for how they speak of others. A candidate who only speaks of himself and fails to credit others will not be able to recruit talent, engender loyalty, or create and lead high-performing teams. Conversely, a candidate should also be able to make the hard decision to replace someone who isn't cutting it.
5. Looking at how they manage multiple stakeholders. Have the candidate tell you how he or she successfully navigated a situation that involved owners, investors, employees, and other stakeholders. Try to see if this is someone who can bring people together and take the heat when necessary – from the board, reports, the team – without melting or passing the buck.
6. Determining which goals a CEO is most interested in achieving – the company's or her own. Much can be discerned about a CEO or CEO candidate from hearing about the way she describes her goals. Are they exclusively about achieving her equity payment or other criteria that serve her personal benefit? Or do her aspirations also include such goals as developing key leaders whose performance is crucial to markedly improving the firm's performance? Great CEOs see themselves as the servants who make things happen for others on the executive team. While a little narcissism is necessary in every CEO, a huge amount becomes a big problem because everything is about serving that CEO's needs.
7. Assessing levels of self-awareness. Ask about past failures. Candidates who blame outside forces or other people won't be flexible enough to alter strategies when conditions change. People who can acknowledge their role in failure can change and grow. That's what you want.
PE firms that do as great a job assessing their portfolio company CEOs as they do assessing the financial prospects of those companies before they buy them stand to outperform their peers in the years ahead. This will keep themselves and their investors more than satisfied. The key is knowing the key leadership skills to look for and asking the questions that uncover the essence of the candidate, helping to ensure the right CEO is in place as early as possible.
About the Authors
An expert in sustainable transformation, Dr. Brubaker's client work focuses on enterprise-wide change initiatives, C-Level development, and building high-performing, aligned executive teams.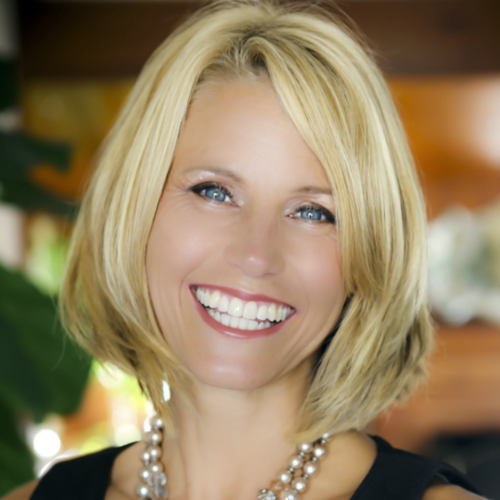 MaryCay brings a wealth of Professional Services experience, having held senior leadership positions with both Thomson Reuters and Westlaw prior to joining FMG Leading.